Architectural Stones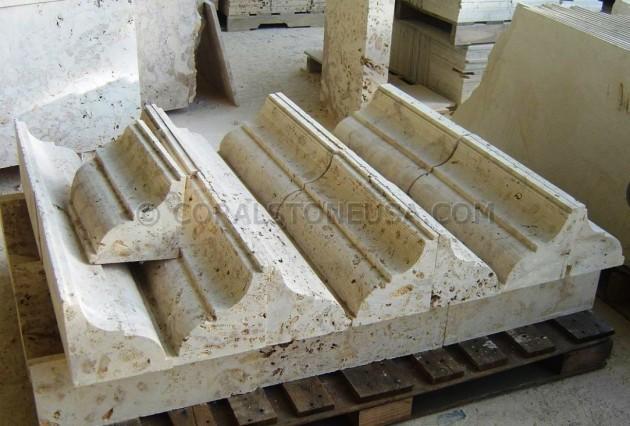 Stone Profiles
Enhance the look and décor by using decorative moldings.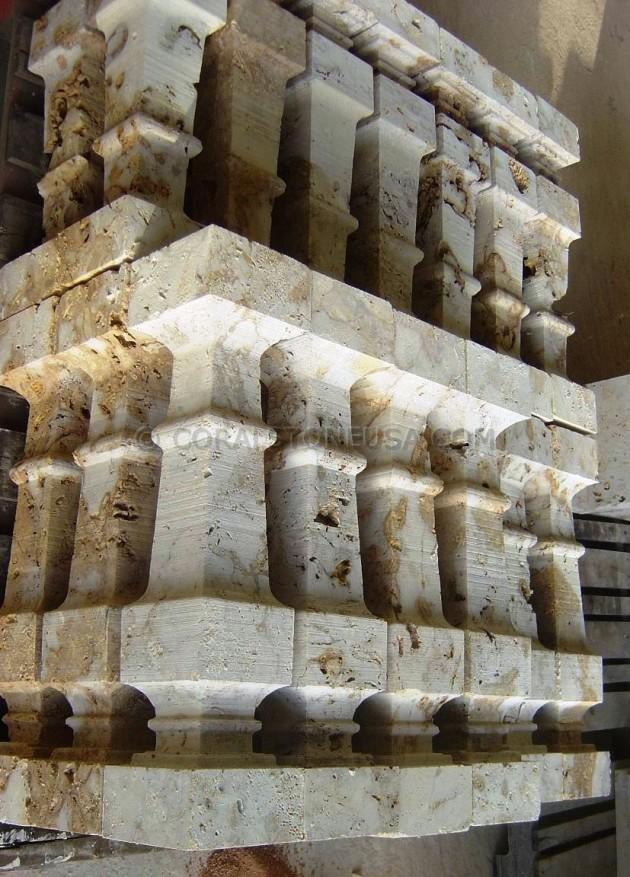 Balustrades
Integrate your balcony with a staircase, base, balustrade and handrails. A balustrade creates an elegant addition to any architectural element. We create any design balustrade and different sizes as well. Our craftsmanship department capable of producing natural coral stone circular or square designs in a natural or filled and honed finish.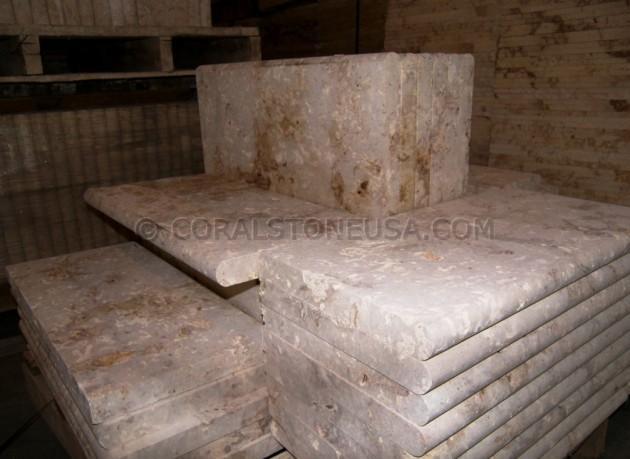 Pool Coping – Coral Stone
The cap on the edge of a swimming pool or spa which is mounted on the bond beam, generally covers the top of the structure is called coping. This part of the deck is normally 12″ wide and is called the bond beam. The pool coping is used to separate the pool structure from the pool decking.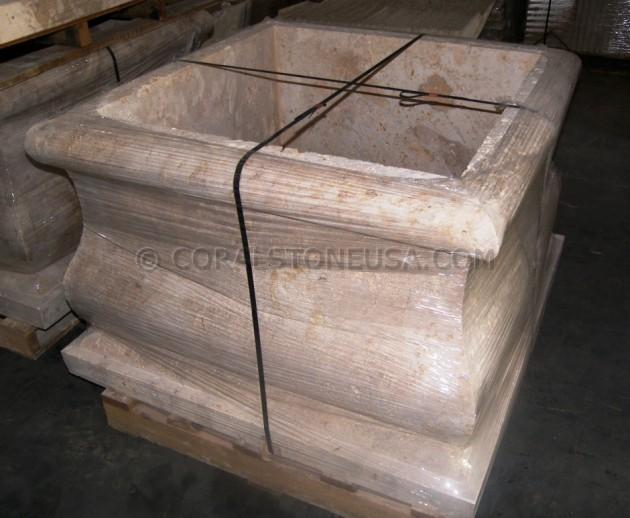 Planters
Wall Stone Veneer installation. Florencia Limestone 6″x12″ inches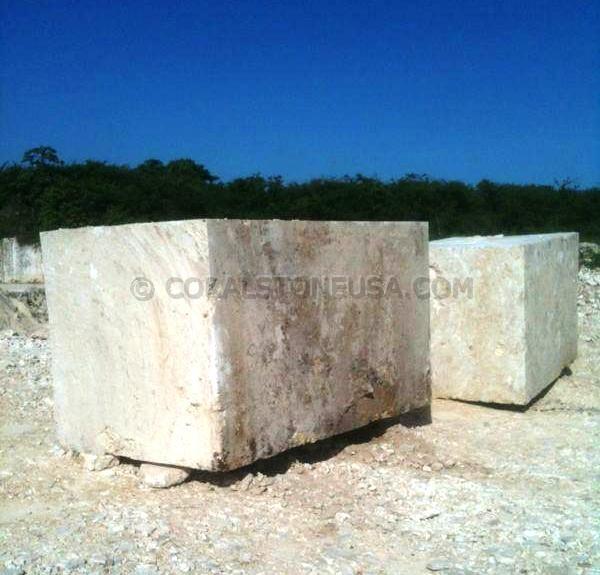 Stone Blocks
Stone blocks are large masses of stones that are excavated from our coral stone quarries. They are molded and shaped for different purposes and craftsmanship. They are carved to make statues and monuments.